The business world is built upon relationships. Relationships are the building blocks of the partnerships and contracts that keep all businesses running.
EMS is no different. You can't do it alone. From medical equipment to apparatus to outsourced billing, partnerships with third-party businesses are essential to EMS agencies. But if those relationships aren't built upon an ethical foundation, neither party will truly thrive.
We recently covered this important issue in a webinar hosted by Pinnacle's Webinar Series. Our Executive Director of Analytics and former Battalion Chief at Gwinnett County Fire and Emergency Services in Georgia, Mitchel Holder, was joined by Nathan Sweet, Director of EMS at Anderson County, Tennessee, to discuss forging ethical partnerships with third-party vendors. Watch the webinar for key strategies and food for thought on this important topic in EMS.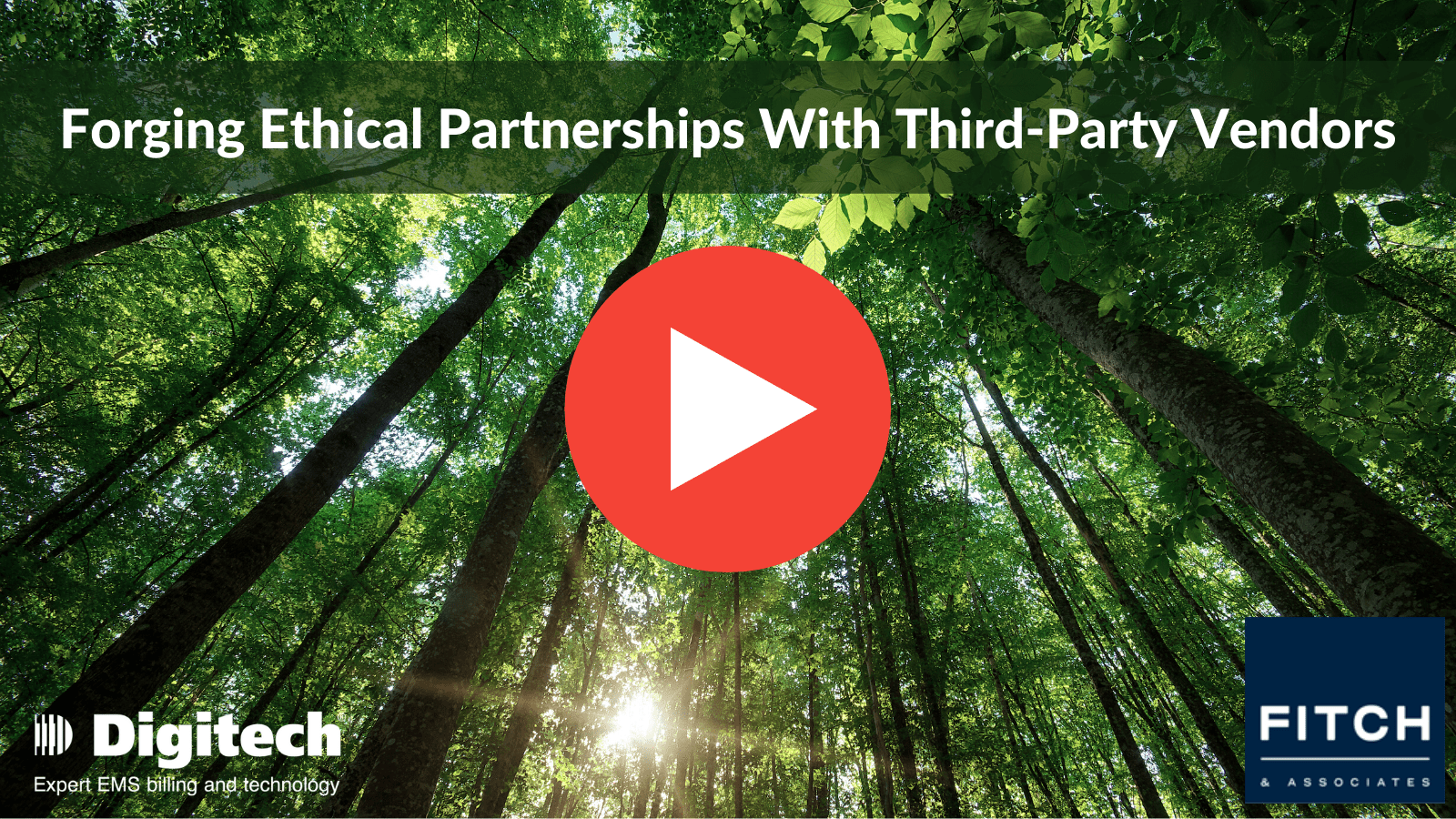 Here's what you can expect to see:
What does an ethical relationship with a vendor look like?
How do you prepare to solicit a new vendor partner?
How do you establish ethical relationships with vendors?
What are the standards for ethical business relationships?
How do you assess a potential partner's commitment to ethical behavior?
How does an ethical partner behave when something goes wrong?
What are the qualities of ethical partner relationships?