EMS Billing Software
A Guide to This Specialized Technology
EMS billing software is necessary for EMS billing companies or in-house EMS agency billing departments to process ambulance claims and collect payments. What was once a manual process is now governed by high-tech tools and automated workflows designed to help EMS billing companies code claims compliantly, track extensive account details, and get bills out quicker.
Medical billing software has a long history, with medical coding dating back even earlier (centuries earlier!). Using technology to manage medical billing and coding allows healthcare administrators to save time and money. For EMS services, coding and billing is particularly specialized, with its own set of codes and compliance regulations that deviate from other disciplines like physician billing, dental billing, etc. It follows that EMS billing solutions must also be specialized to handle these unique characteristics. Applying the processes, strategies, and rules of standard medical billing won't work for EMS billing.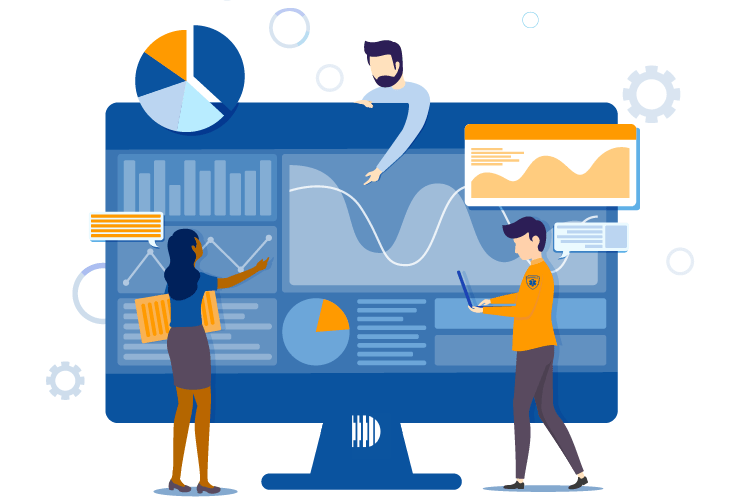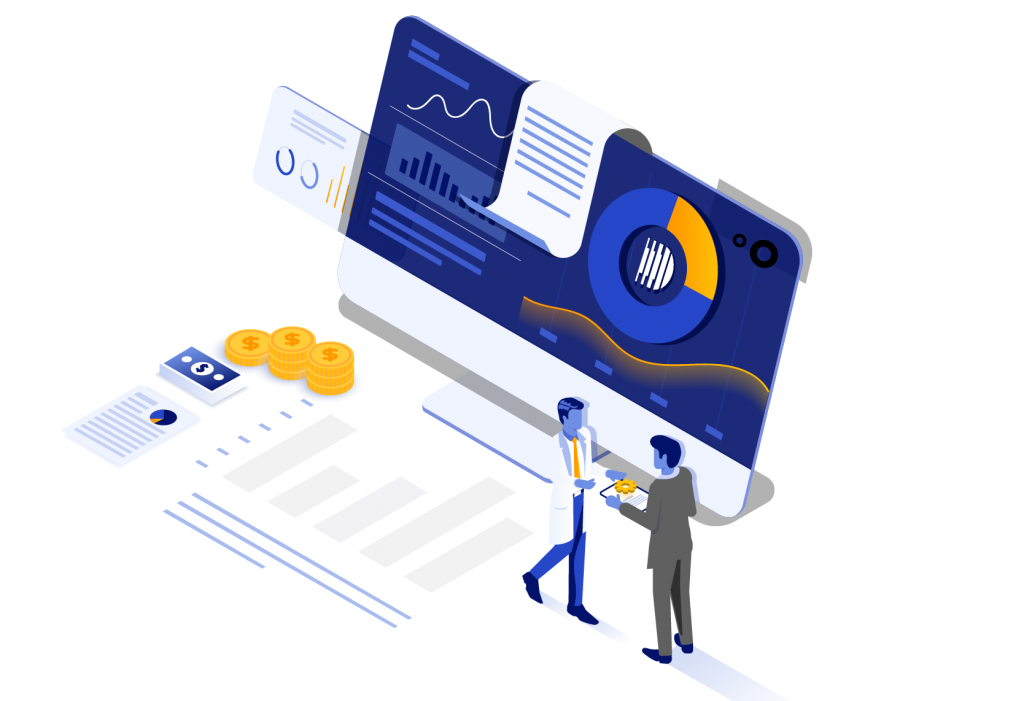 Technology-Driven EMS Billing Software
EMS billing software isn't the only technology-driven component of the modern EMS organization. EMS agencies use software to handle CAD, ePCR, crew scheduling, fleet operations, and more. Most EMS organizations manage these processes with a combination of outsourcing and in-house administration. EMS billing is a common element that an agency may choose to outsource to a third-party provider, while some agencies employ their own billing staff and purchase only the software component of the process from a vendor.
Digitech's EMS Billing Expertise
After decades in the EMS technology business, Digitech has learned a thing or two about EMS billing services. Here are a few important things to know and 6 questions to ask about EMS billing software, whether you choose Digitech's third-party billing services, outsource billing services to a different vendor, or keep EMS billing in-house with SaaS EMS billing software.
6 Questions to Ask
Is the EMS billing software solution…
Is the solution specialized for EMS?
As mentioned earlier, EMS billing is quite a different animal from general medical billing. Any software that handles EMS billing needs to be specialized to account for the unique aspects of the EMS industry – ambulance codes, modifiers, and other regulations specific to medical transport.
Is the software customizable?
Every EMS agency is different, and the billing software must be able to be customized, or at least flexible enough to account for these differences.
This can be tricky for EMS billing software companies because licensing structures often incentivize them to create one-size-fits-all solutions, which can end up being mediocre (at best) for the largest number of clients.
EMS billing services who build their own software, provide full-service billing partnerships to clients, and charge based on a percentage of net collected revenue are incentivized to develop technology that will maximize efficiency and collections. In these types of vendor-client relationships, customizations are mutually beneficial.
Does the pricing structure make sense for your business?
An EMS technology company that charges a flat fee for software, an inflexible per-transport fee, or seat/licensing fees may not be taking into account their client agencies' unique structures.
We feel that offering full-service EMS billing using our own proprietary software and charging a percentage fee of net collected revenue is usually – with some exceptions – the pricing structure for EMS billing that makes the most sense. Paradoxically, a higher vendor fee may equate to more revenue for the EMS agency. We've always said that finding money ain't cheap. You get what you pay for.
Does the billing solution balance automation with manual oversight?
Automation is incorporated into every aspect of modern life, and EMS billing software should be no different. But because the field of EMS billing involves so many critical compliance regulations, certain processes need close manual oversight.
Automated functions can enable EMS billing technology systems to verify demographic information, appeal claims, monitor KPIs, and more. Performing these processes manually can be expensive and difficult, risking human error and delays. Manual oversight should be focused on quality assurance tasks such as claims auditing and financial reviews.
Does the solution integrate seamlessly with other systems?
The most important integration that EMS billing software must have is, arguably, with the EMS agency's ePCR software. To begin billing claims effectively, the EMS billing system must obtain all relevant information from the ePCR.
EMS agencies should also look for a billing software provider with experience integrating with other software systems: dispatch systems, bank lockbox accounts, receiving hospital patient systems, and so on. When possible, transmission of data between these systems allows for more complete billing.
Is the solution ready for the future?
The EMS industry is ever-changing. EMS billing solutions must keep up. As the reimbursement model for EMS services changes, so too must the technology that processes reimbursements. For example, when CMS announced the Medicare Ground Ambulance Data Collection System in 2018, it was immediately apparent that this would impose a significant reporting burden on EMS agencies.
EMS billing technology should be able to assist in the process of aggregating and collating this required financial and operational data that is often stored in the billing system.
Digitech's EMS Billing Software Story
Our founder and CEO, Mark Schiowitz, started Digitech in 1984 as a software company. Initially, the company built software for business analytics, with early projects focused on predictive analysis solutions for financial institutions. After a few years, Mark decided to focus Digitech on software for the medical transportation market, an industry which he had learned in the family-owned ambulance business. Ambulance Commander, Digitech's proprietary ambulance billing and dispatch platform, was born.
The value proposition of our EMS billing software was that clients could increase efficiency and require fewer in-house billers. Within a few years, much of the New York ambulance industry was using Digitech's EMS billing and dispatch software. We successfully assisted over 70 companies to set up in-house billing departments.
This early experience showed us that we could dramatically improve the billing and collections process for our clients, but we saw that investing in technology and leaving behind the traditional EMS billing software sales model would produce greater results. In the mid-1990s, we began to offer a full third-party EMS billing service that would handle all aspects of claims processing for clients.
Following this pivot, we formed partnerships with several hospitals and eventually entered the municipal market. Our software was and continues to be foundational to our reputation for maximized collections, cutting-edge technical innovations, efficient processes, and in-depth reporting. In every case, by merging the power of technology and people, we showed significant increases in collections over the previous solution.
By the 2010s, we became one of the leading EMS billing companies in the U.S., using Ambulance Commander to support tier-one clients that include the largest cities and counties in the country. Our company has grown significantly in the last several years, but we still add clients in the same measured way we always have, ensuring that all get the highest level of service.
Before big data and digital automation were the business buzzwords du jour, Digitech pursued analytics, reporting, and forecasting at scale. Decades later, these beginnings as an EMS billing software company still yield positive results for our clients who we serve as a third-party billing services provider. Technical innovation is part of our DNA.